Motivate your sales employees
The Motify Upsell Promoter©

The Motify Upsell Promoter© stimulates additional sales at the checkout by continuously challenging the employee with suitable sales opportunities. How do we do this? We place high quality tablets on location at checkout points, aimed at the employee. The tablets show a selection of products suitable for additional sales, each product with a target. The employee indicates on the tablet when additional sales of a certain product have taken place. When the target has been reached, the border around the product turns green.
What are the benefits of the Motify Upsell Promoter©?

Employees are constantly aware of the possibility of additional sales.

By setting clear objectives, employees know what is expected of them and they receive direct feedback on the way in which they contribute to the success of the store.

We use a form of gamification. Each employee has his or her own account, which allows for the tracking of his or her individual performance. Employees can therefore also view each other's performance via the tablet, creating a form of competition.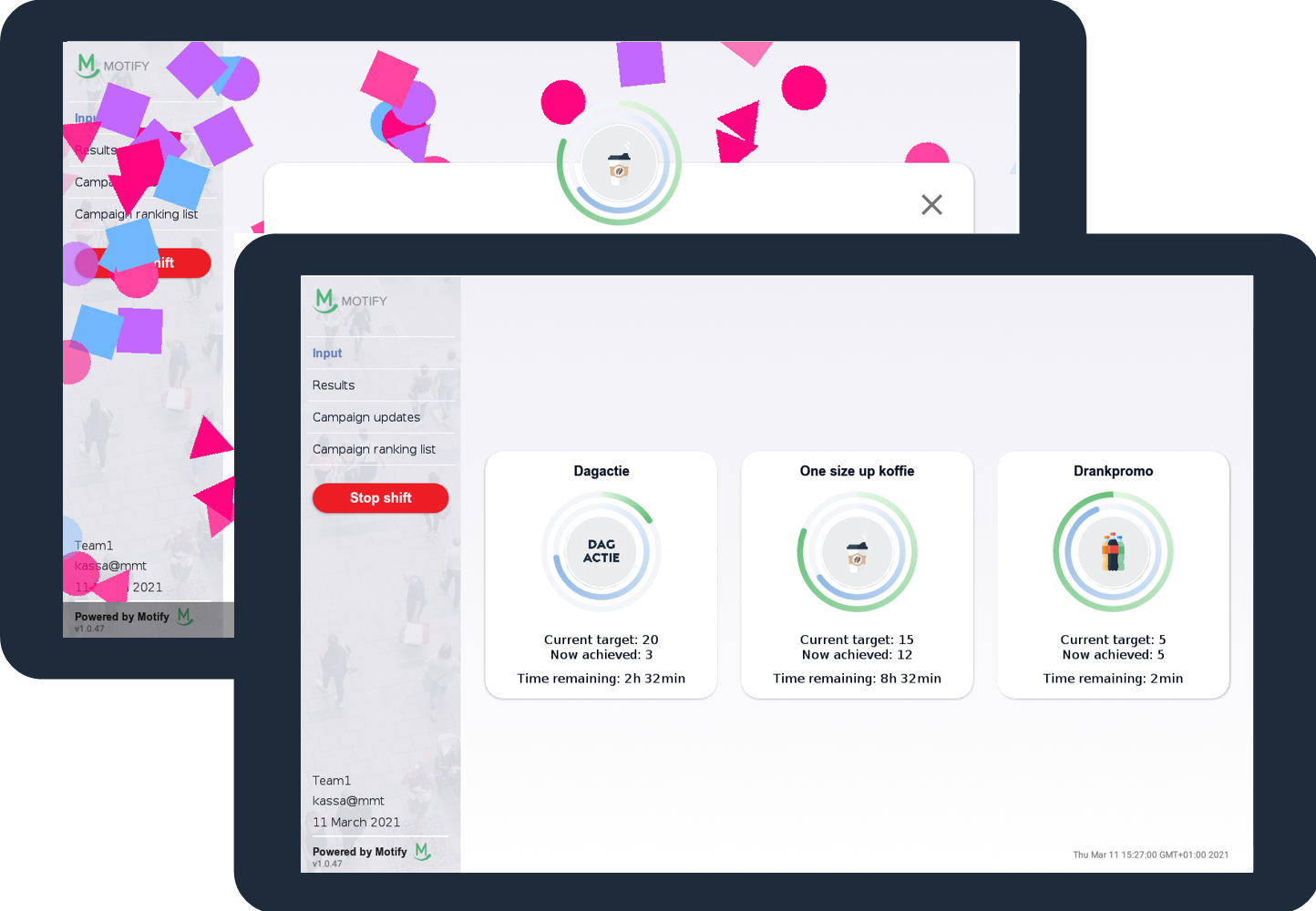 Results immediately visible
Motify uses a Business Intelligence environment. This makes the results,which arise from the use of the system, live and directly visible for the management. In addition, this dashboard offers the possibility to compare results over different periods of time. This makes it possible to intervene at an early stage.