The Motify Upsell Promoter©

How do we help your employees? A tablet at the cash register always shows the most relevant products for side sales, thanks to smart algorithms. It gives your employees just that little support they need to sell successfully.
What are the benefits of the Motify Upsell Promoter©?

Number of transactions increases;

by showing relevant up- and cross-sell offers

Engagement with upsell increases;

employees know what is expected of them every day

Job satisfaction increases;

due to the presence of game elements and celebration moments, it becomes more fun for employees to work with upsell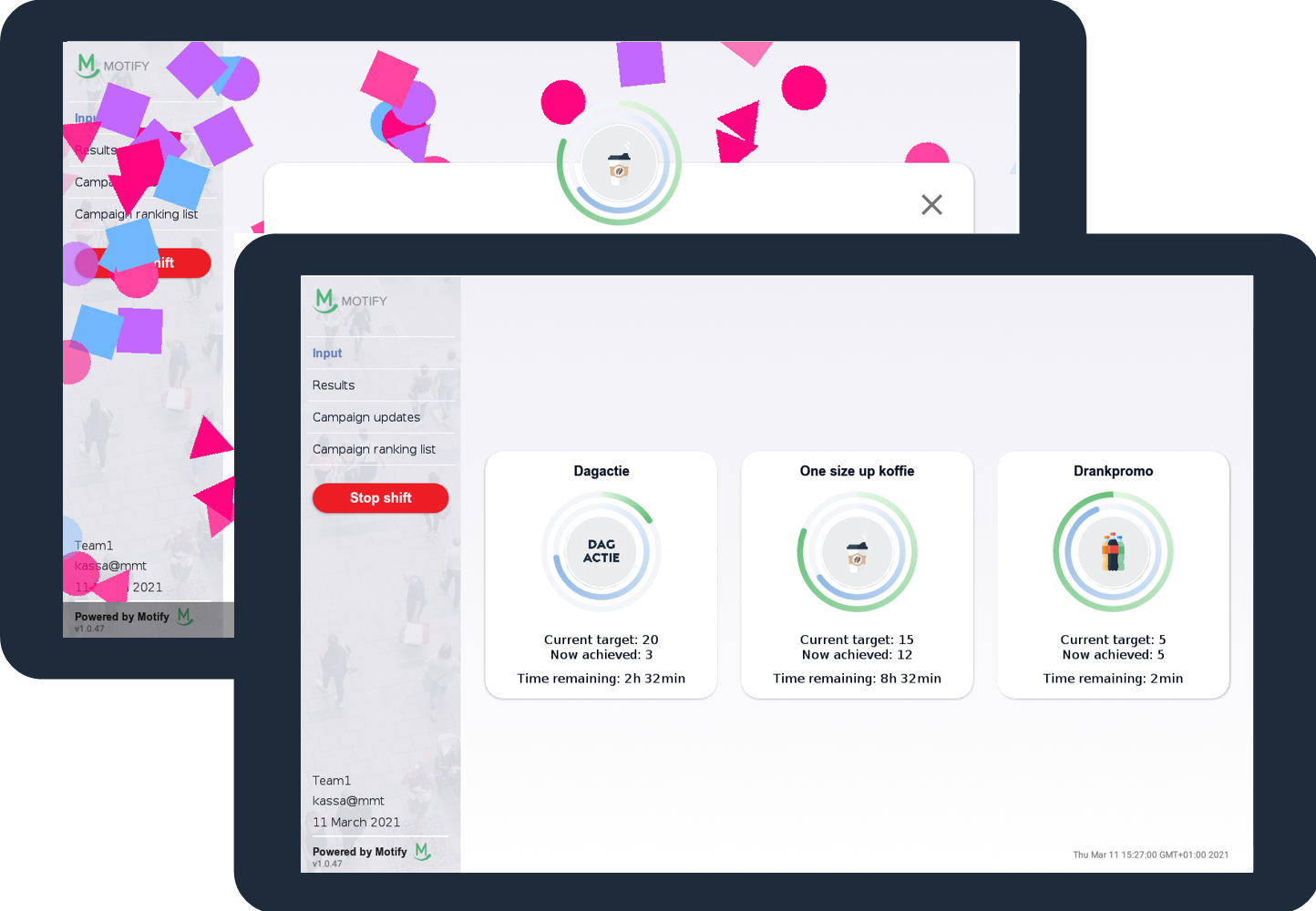 Results immediately visible
Motify uses various Business Intelligence applications. This makes the results immediately visible to management. It also provides the ability to compare results between different periods, allowing you to quickly see the results of adjustments.