Every entrepreneur wants more turnover. Why? We don't really have to explain that to you. Whether you want to serve your customers even better, improve your location, or give your employees and yourself a boon; the reason doesn't really matter.
Upsell is crucial for this. Is only your current up- and cross-sell program not working (anymore) like you want it to, or have you already tried everything but is your team stuck? Then the Upsell Promoter is for you!
How does it work?
The Motify Upsell Promoter is an app designed specifically for locations where physical contact with customers or guests takes place. It continuously shows your employees which product they can best offer to customers or guests in addition to their initial purchase. All this in a fun and interactive way involving the employee with the transaction, the location and each other.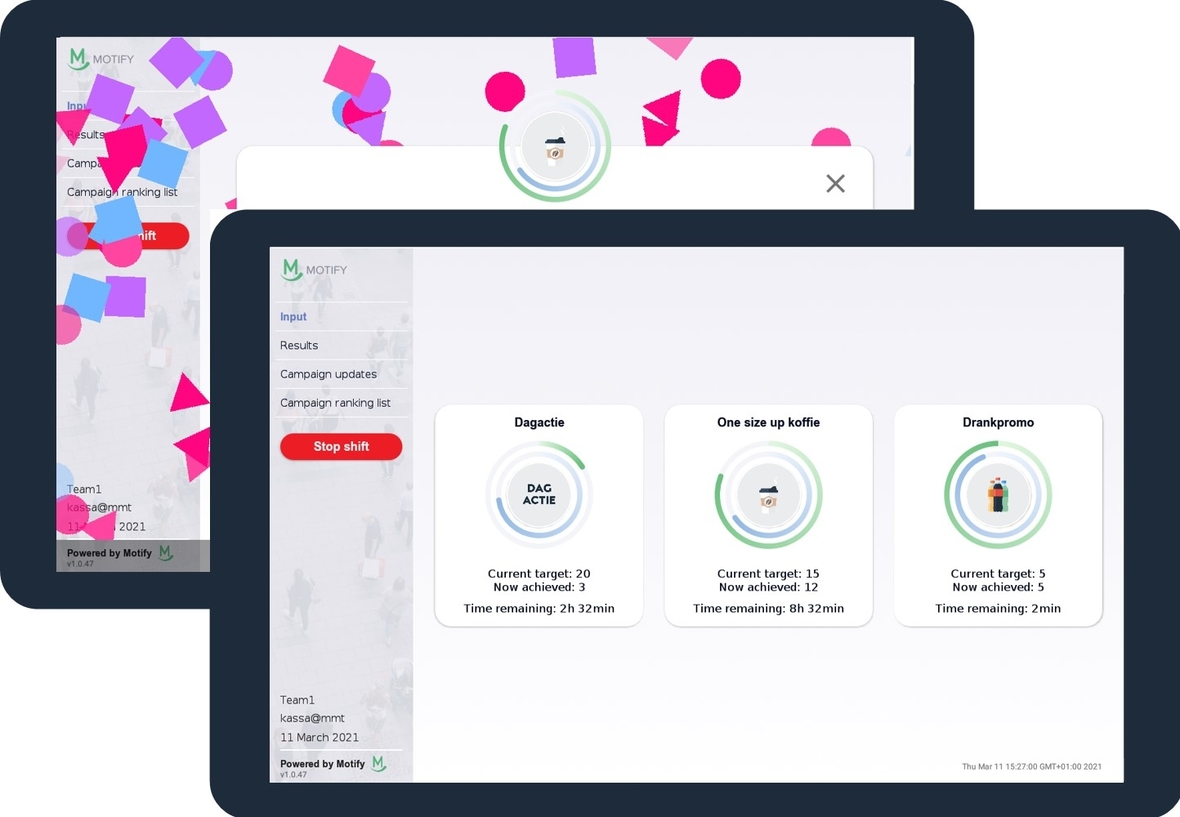 Motify does this by reverting to an ancient rule of thumb from the gaming industry; make it fun! Clear products, with clear objectives and a friendly mutual competition, summarised in a super simple game. The result? Nore satisfied customers, more upsell and turnover, and more satisfied employees. Isn't that great?
What are the benefits of the Motify Upsell Promoter©?
Number of transactions increases; by showing relevant up- and cross-sell offers
Engagement with upsell increases; employees know what is expected of them every day
Job satisfaction increases; due to the presence of game elements and celebration moments, it becomes more fun for employees to work with upsell